Screening - Vulnerability testing
In your company the internet connection breaks down more often or there are disturbances in the network and you don't know what the reason is?
Why not let us perform a data and network analysis incl. vulnerability testing (e.g. DDoS defense). We make sure that your daily business runs securely and efficiently.
A comprehensive and independent analysis of your company often saves you from making expensive wrong decisions. We, as a provider of cloud-based protection solutions in our own LOIDL data center, can utilize far greater network capacities than a single company. We check possible causes, locate data leaks and overloaded network components caused by bandwidth consumers.
Our flexible know-how, combined with differentiated verification procedures of our IT system integrators, avoids security gaps of the diverse interfaces for intruders (IT system attacks). Ongoing and stable maintenance processes ensure the highest possible level of security in the most diverse worlds at every level.
Your advantage of a network- / IST analysis
Determining the weak points
Recording of optimization potential
Evaluation of the consolidation potential
We are happy to present you a short summary (4-10 pages)
Actual status (summary)
Presentation of optimization possibilities
Performance improvements
Simplifizierung der Infrastruktur
Security improvements
Future IT structure
What investments can be expected? (Rough estimate)

LOIDL Consulting - We offer quick support
Should an IT problem occur, it is important to get help quickly.
 In addition to our standard response times, we also offer the agreement of individual SLAs (Service Level Agreements). 
Book your vulnerability test now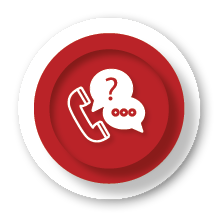 Simply contact us to book your company's data and network analysis
including vulnerability testing today:
Simply arrange a consultation with us: